Request Information
Community Map
Interactive Map
Sanctuary Pointe is SOLD OUT
See Sanctuary Pointe Available Homes
Tranquil Living & Peaceful Rest
Expansive treed home sites make Sanctuary Pointe truly unique from other developments. Conveniently located in Lewis-Palmer District 38 and only minutes from I-25 and the amenities of Monument, but tucked away for a private and secluded lifestyle. Each home site is one-of-a-kind with active outdoor activities just outside your door! Colorado-style living with city convenience makes Vantage Homes at Sanctuary Pointe a special place to call home.
Model Home Model Home:
The Riverwood
16486 Florawood Place, Monument, CO 80132
Open:
Mon-Sat 10am-5:30pm - Summer
Mon-Sat 10am-5:00pm - Winter
Sunday By Appointment Sunday By Appointment Phone Number:
719-494-8112
Schools
Schools - Lewis Palmer District 38
Lewis Palmer District 38 in Monument serves Jackson Creek, and its students post SAT and ACT scores well above the national average. As one of the smaller districts in the region, District 38 students thrive with small class sizes and low student-to-teacher ratios. The district offers many specialized programs including a charter school. Children at Jackson Creek attend Bear Creek Elementary School, Lewis-Palmer Middle School and Lewis-Palmer High School. A site is planned within Jackson Creek for a future elementary school.
Recreation
The Club at Flying Horse is located within 15 minutes of Sanctuary Pointe. The Club caters to the recreation needs of the entire family and offers: Massage therapy, spa services, children's activity center, aerobics, yoga, personal training, aquatics, summer youth programs, indoor basketball court, and tennis courts with grandstand seating.
Fox Run Regional Park, only two miles east of Jackson Creek, offers picnic pavilions, ball fields and a complete trail system. The Santa Fe Trail system from Palmer Lake to Colorado Springs runs just west of Jackson Creek and is ideal for hiking, biking and horseback riding. 
Monument is also host to a YMCA. 
Shopping & Conveniences
Just down Baptist Road you'll find a King Soopers grocery store with Starbuck's and several shops and eating establishments. 
To the north, Monument Marketplace is constantly growing to meet the needs of Jackson Creek residents adding new retail stores and restaurants such as Home Depot, Wal-Mart, Office Depot, PetSmart, Chili's, Old Chicago, Texas Roadhouse and It's a Grind Coffee to name a few. Convenience shops, professional services and even a branch of the Pikes Peak Library are nearby in Monument. 
The Chapel Hills Mall and The Promenade Shops at Briargate, two of three main regional shopping centers in Colorado Springs, are approximately 10 minutes from Jackson Creek. Castle Rock's popular Prime Outlet Stores is about 25 minutes north. 
Personalize Your Home's Exterior
Collapse
*Exterior color schemes are conceptual. Some trim details and color blocking may be adjusted based on community or builder requirements. See design consultant for details.
Sanctuary Pointe Available Floor Plans
Trish Baraket
Vantage Sales LLC
719-494-8112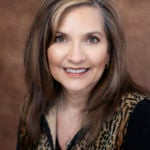 Lisa Rankin
Vantage Sales LLC
719-494-8112