Wild & Free
Rec Center Under Construction!
The Farm is a community for people who love the outdoors with nearly 4 miles of planned trails looping around ponds and open space with majestic sweeping mountain views. The community is dedicating approximately 25 acres to parks and trails, with 130 acres dedicated to nature and wildlife preserves. The Farm has a rich legacy and was once home to 3 dairy farms. The Gathering Place at Lake Ann, now under construction, will be the heart of the community with a clubhouse, cardio/weight room, and pool. Imagine canoeing on the lake on a lovely summer day and reconnecting with nature, family and friends.  Located in highly desired Academy School District 20.
Schools – Academy District 20
District 20 has received award-winning recognition for exceptional academics and curriculum programs
High to excellent CSAP (Colorado Student Assessment Program) scores.
DaVinci Academy Elementary School
District 20 is recognized throughout the Pikes Peak Region for providing students with a strong basis in core academic subjects. (Colorado Department of Education Student Assessment) From science to Shakespeare, District 20 students receive a firm foundation in the essential academic areas. Standardized test scores in the district remain consistently high, and each year District 20 boasts a great many recipients of awards and scholarships among its graduates.
Trails & Parks
The Farm has planned for nearly four miles of recreational trails that loop around ponds and open spaces. Along the way, you'll find a couple neighborhood parks, a dozen pocket parks, each one different from the next, and sweeping mountain views. The community is dedicating approximately 25 acres to parks and trails. Plus, the nature/wildlife preserve open spaces account for about 130 acres. This will be a great way to reconnect with nature and meet your neighbors.
The Rec Center/Gathering Place
Imagine the fun to be had at The Gathering Place. This is where canoes and kayaks will be launched, live music enjoyed, beachside strolls taken at sunset and stories told about the one that got away. Located on "Lake Ann" among miles of preserved trees and native vegetation.
The Gathering Place will be the heart of the community offering all sorts of ways to connect
with nature, family, and friends.
The Gathering Place will feature:
Indoor/Outdoor Fitness Room
Cardio/Weight Room
Catering Kitchen
Multi-Purpose Rooms
Outdoor Swimming Pool
Pond Overlook
Shoreline Fishing
Canoe & Kayak Launch
Outdoor Patio
Pond Frontage
Just down Voyager Parkway, you'll find Dining, including Colorado Mountain Brewery, Starbucks and Cheddar's Scratch Kitchen, Movie Theatres, and Summit Bowling at the Interquest Marketplace. Additionally the developing Victory Ridge Shopping and entertainment complex continues development with the new Icon Theater.
To the north, you'll find shops which include Sprouts, and Bass Pro Shop, convenience, automotive, and multitudes of dining options including Bourbon Bros. Chick-fil-A, and C.B. Potts.  A bit farther north at Monument Marketplace  Home Depot, Wal-Mart, Office Depot, PetSmart, Chili's, and Texas Roadhouse to name a few. Convenience shops, professional services and even a branch of the Pikes Peak Library are nearby in Monument. 
The Chapel Hills Mall and The Promenade Shops at Briargate, two of three main regional shopping centers in Colorado Springs, are approximately 10 minutes from the Farm. Castle Rock's popular Prime Outlet Stores is about 25 minutes north. 
The Farm Available Floor Plans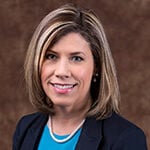 Liz VonGlahn
Vantage Sales LLC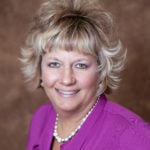 Karen Mokol
Vantage Sales LLC